Folk Harp Lessons
TASHA BARKER — HARP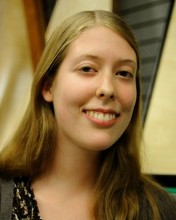 Tasha plays pedal harp, lever harp and the Mexican "Arpa Jarocha". Her repertoire is as diverse as her harps. Classical, mariachi, son jarocho, latin, Celtic, Jewish, Spanish, traditional Chinese, and traditional Japanese are just some of the genres Tasha practices.
She has played numerous venues across northern California, including the Gallo Center for the Arts, The Harris Center, the historic Crest Theatre, the California State Capitol, Sacramento Annual Latino Festival, Sol's Day, Luna's, the Capital Athletic Club, Sacramento Valley Teen Challenge, and Celebration Arts.
Tasha also works in a number of ensembles, namely a classical duo and a string quartet. She currently performs with Ballet Folklórico de Sacramento, and a traditional music group in which she plays harp and percussion. Additionally, she transcribes and composes harp music.
Tasha has taught students of all ages since 2012. She works with each student to select a repertoire they will enjoy while expanding their skills.