Piano Lessons
All instructors are independent contractors who teach a wide range of styles, such as classical, jazz, and ragtime.
If you are interested in learning about each instructor, feel free to browse their bios below.
MIKE BOBO — PIANO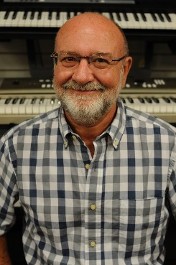 Mike Bobo has been teaching piano at Kline Music since 1976. He has studied music at schools in both the U.S. and in Europe. He enjoys all types of music and teaches jazz, classical, and popular styles. Mike performs locally with numerous groups, as well as his own jazz combo. The most frequent comment he hears is: "I wish my mother hadn't let me quit piano lessons when I was young." Email: [email protected]
LAURA CORREIA — PIANO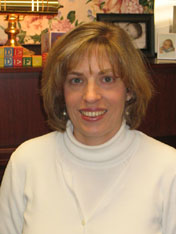 Laura Correia has been playing the piano for over twenty-seven years and has been teaching for over twelve years. Learning through private lessons, Laura studied music in college with an emphasis on music history. She developed an interest in music at a young age—her mother played piano and organ, so Laura was constantly surrounded by music. Her love of performance was groomed by her first piano teacher who organized regular piano recitals. Throughout her high school and college years, Laura performed in choir, musicals and plays. Teaching has always been a dream for her, and she has developed a patience for children by being the oldest of six kids. Email: [email protected]
JESSICA ESPOSITO — PIANO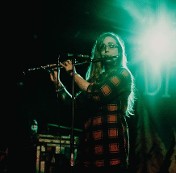 Jessica Esposito grew up in South Florida and moved to Sacramento in early 2016. She received a Bachelor's Degree in Flute Performance and a Master's Degree in Multiple Woodwind Performance from Florida Atlantic University in Boca Raton, FL. Jessica plays flute, bassoon, saxophone, oboe, clarinet, and piano, and has been a dedicated musician for almost two decades. When she's not teaching, Jessica plays bassoon in the Sacramento Symphonic Winds and flute in the Camellia City Flute Choir. Jessica teaches woodwinds as well as piano and is fluent in multiple genres spanning from classical and jazz to pop and rock music. Her goal for her students is for them to have a deep love and understanding of music, and most importantly to have fun. Jessica also teaches oboe and bassoon. Email: [email protected]
NICOLAS FOUTCH — PIANO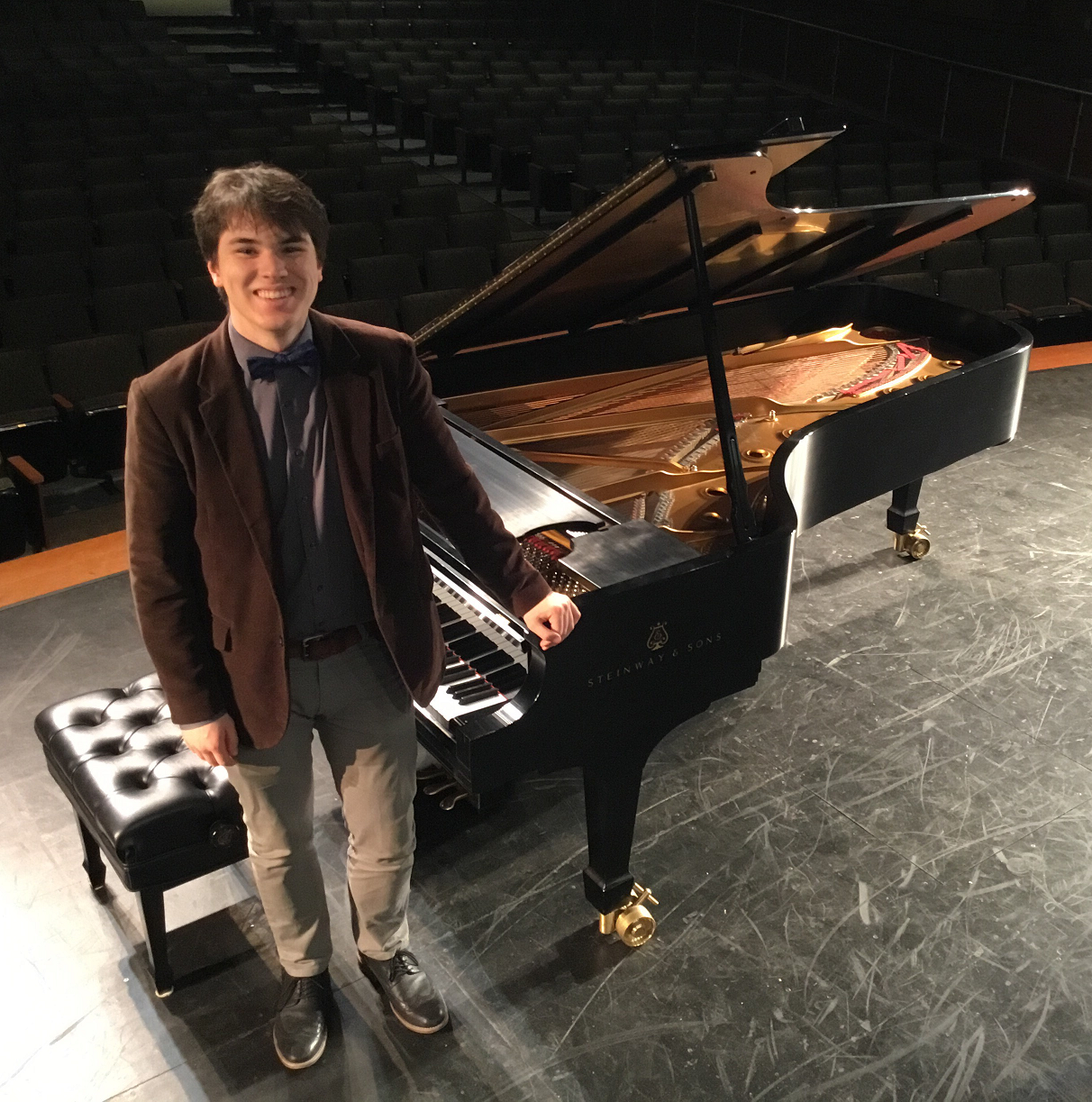 Nicholas Foutch has been teaching piano since 2016. He has been studying piano since he was six years old, and Nicholas currently studies with CSUS faculty member Kirsten Smith. He is working towards his Associates Degree in Performance at SCC. As part of his teaching method, he likes to focus on technique, effective practice, and performance of repertoire for recitals. While happy to accommodate students who want to play music outside of classical literature, Nicholas's main focus is classical music. Email: [email protected]
JUBILEE BARKER — PIANO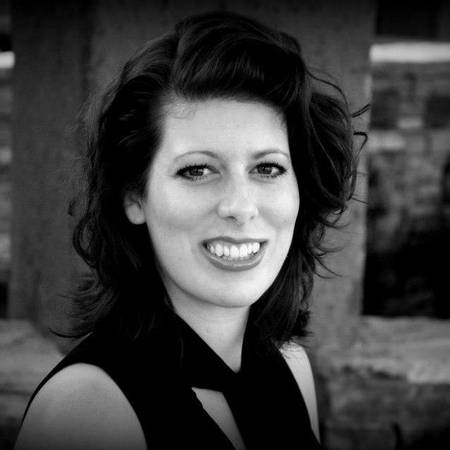 Jubilee Barker has nearly twenty-two years of experience teaching piano to students of all ages—up to eighty years old. Currently, she accepts students six years old and older; beginners to late intermediate levels.
Jubilee has been passionate about playing the piano ever since she could reach the keys. She studied the classics for twelve years under the private instruction of a dedicated teacher who introduced her to Chopin, Debussy, and Ragtime. She studied music theory at American River College, performing and accompanying at various weddings, classical concerts, and convalescent homes through the years. In addition to teaching at Kline, she has taught at the Barthelmes Conservatory of Music in Tulsa, Oklahoma, and continues to instruct private students throughout the greater Sacramento area.
Jubilee especially enjoys teaching kids, brand new beginners, and adults with the courage to dust off their skills. She is patient, allowing students to learn at their own pace, while challenging them to develop musically.
Jubilee is committed to helping students excel at reading music, as reading music accurately and fluently will enable students to play for a lifetime. She also focuses on helping students acquire strong technique, learn artistic and expressive phrasing, and explore music theory. She enjoys introducing her students to great classical pieces. For more information please email
[email protected]
.
VIRGINIA McCOY — PIANO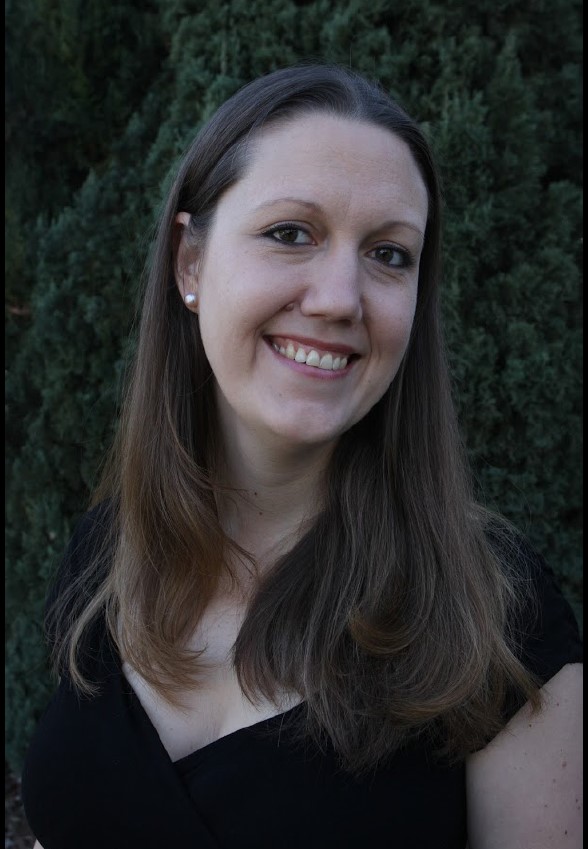 Virginia McCoy attended the Conservatory of Music at the University of the Pacific and received a Bachelor of Music degree in Piano Performance with highest honors. After graduation, Mrs. McCoy spent two years studying at the Conservatoire Hector Berlioz in Paris, France under internationally recognized professor Adam Wibrowski. Mrs. McCoy then went on to study for one year in Italy in a small town outside of Rome. After several years of teaching, Mrs. McCoy went back to school and recently received a Master of Music degree in Piano Performance from Sacramento State University. Mrs. McCoy has performed in numerous locations in the United States, France, Italy, Austria, and Hungary and she has participated in master classes with such well known artists and teachers as John Perry, William Wellborn, and Jerry Berthiaume, among others. In 2013, with her trio, Mrs. McCoy took second place in the A.J. and Susana Watson Chamber Music Competition.

Mrs. McCoy

is a sought-after accompanist in the Sacramento area and beyond, serving as accompanist for six different choirs, as well as many solo instrumentalists and vocalists.

Mrs. McCoy

has been teaching piano to children and adults for over fifteen years and currently maintains a studio of nearly thirty students. Email:

[email protected]



NICOLAUS MEAGHER — PIANO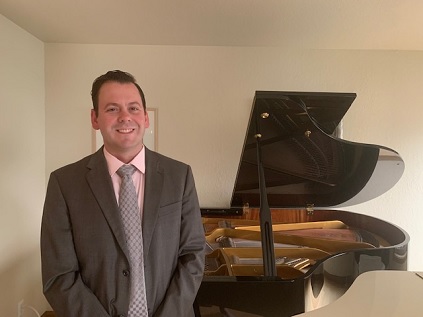 Nicolaus Meagher teaches piano. He began his studies at Kline Music nearly thirty years ago, and continued his classical theory and performance studies with Louise Savage. He has taught at Kline Music since 2005. Meagher has served as a pianist at the local Holy Spirit Parish for the last twenty-three years. In addition to piano, Meagher has drummed since 1999, rudimental and drumset. He attributes the instruction of Kevin Goings and Kline's own Tony Dey as crucial to his percussion education and musicianship. Nicolaus has the experience of thousands of live performances with numerous bands, and as an accompanist and solo pianist. Nicolaus welcomes students ages seven and up. His goal is to foster a life-long love of music, while learning the essentials of technique, theory and artistry in a fun way. While not a drum class per se, he will have students drum during the class to assist in the learning of rhythm. He is passionate about his teaching and is honored and humbled to teach the local community of young musicians.

Prospective students are more than welcome to contact him via e-mail at [email protected]

KATHLEEN POE — PIANO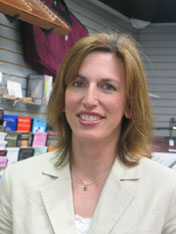 Kathleen Poe has taught piano at Kline Music for over ten years. She earned her Bachelor of Music in Piano Performance, studying with Mack McCray at the San Francisco Conservatory of Music, as well as with Gene Savage and Richard Cionco at CSUS. She earned her Masters in Music Composition, studying with Leo Eglar. Her work, "Expressions for String Orchestra" was premiered by the CSUS Symphony in 1998. Kathleen has performed extensively in the Bay Area as well as in Sacramento. She has performed as a pianist with the Monterey Symphony, Gold Country Chamber Orchestra, California Youth Symphony and CSUS Symphony. She has also played for Music Circus, Davis Musical Theater Company, CSUS Opera Theater, and many other performing groups. Kathleen divides her time between Kline Music and Sacramento City College, where she teaches piano classes, music appreciation, and performance classes.
DAN POOL — PIANO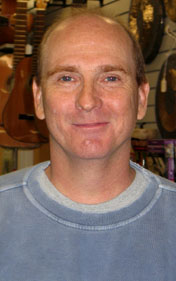 Dan Pool has been teaching piano for over 20 years and playing for over thirty-five years. He has a Bachelor of Music in Piano Performance from Sacramento State University. Dan became interested in the piano at a very young age and now he is a piano accompanist, as well as an instructor. He has twenty years of experience in theater as a pianist/conductor, and has played with Music Circus. Currently, Dan is the accompanist for the SCC choir and music director for the ARC theater. Dan has taught children ages from four to eighteen, but he is willing to teach all ages. Email: [email protected]
DENNIS SOUBINH — PIANO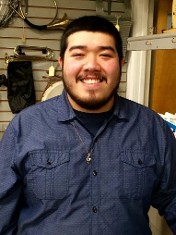 Dennis Soubinh teaches piano, and he started his music studies at Sacramento City College, where he also tutored piano, guitar and music theory. He took piano and viola lessons at Kline Music in his early music studies and continued his music studies at Sacramento State University as a piano major. In addition to teaching at Kline Music, Dennis also teaches over 30 students privately in the Sacramento, Elk Grove, Rancho Cordova, and Folsom areas. Dennis welcomes students of any age, starting as young as four years old. His main goal for his students is not only for them to grow as pianists and well-rounded musicians, but to also nurture their artistic beings while they learn a universal language. Dennis is honored to be part of the Kline Music family to nurture and pass along the gifts and passion of music to future generations. Email: [email protected]